God shows special care and concern for immigrants—described as aliens, strangers, sojourners, foreigners—throughout scripture. While the political situation is complex, our clear calling as Christians is to love, welcome and serve our refugee neighbors in the name of Jesus in their moment of need.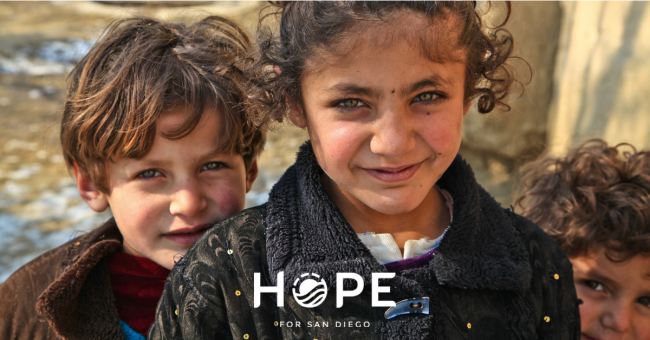 URGENT NEEDS for Afghan Refugees in San Diego:
• VOLUNTEER, PURCHASE ESSENTIAL ITEMS, PROVIDE FINANCIAL SUPPORT:
Click here for updated info
• Join a GOOD NEIGHBOR TEAM:
Teams of 5 to 10 people from a local church that welcome and walk alongside one refugee family, helping them navigate their new life in San Diego. Teams are coordinated, trained and supported by our ministry partners Hope for San Diego and World Relief. Email for more info.