Join together and use the prayer prompts below to give thanks and pray for our Building Transition.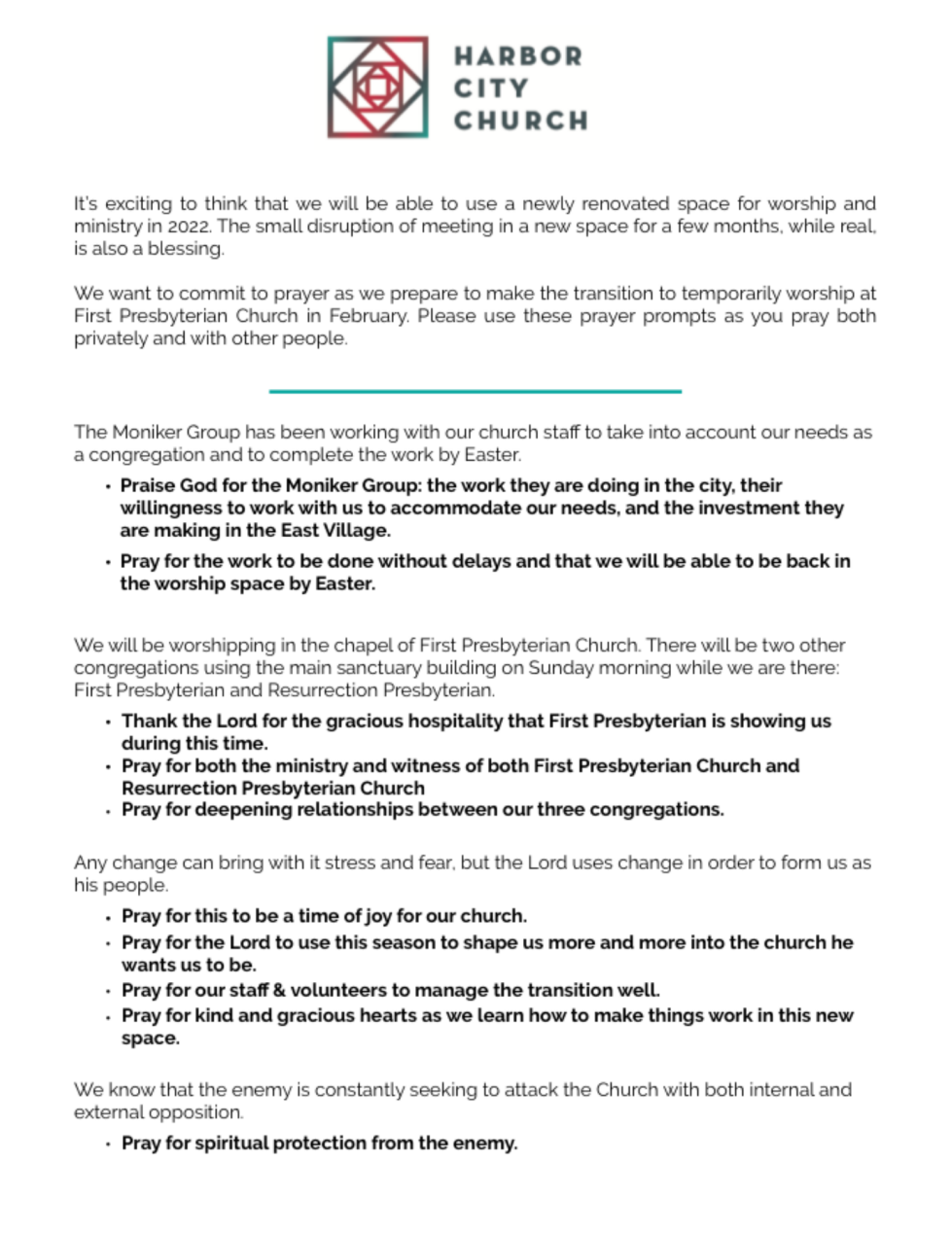 As part of the One Family Special Offering in the fall, Harbor City Church gave $2,000 to Alma Community Care. Launched out of Servant Church (PCA) in 2017, Alma Community Care is a faith-based nonprofit providing comprehensive mental health and education resources to the families and residents of Greater Logan Heights, a predominantly Hispanic inner city neighborhood with significant economic and social challenges, located just a few blocks from Harbor City Church.
The Special Offering is funding free monthly parenting seminars led by mental health professionals, taught in English and Spanish, and help provide scholarships for neighborhood Moms to receive individual and group therapy.